If you plan to purchase a house soon, you may want to narrow your home search. In fact, there are many reasons why you should hone your house search, and these include:
1. You can seamlessly navigate the homebuying journey.
The homebuying journey may seem tough to navigate, regardless of whether you're a first-time or experienced property buyer. Thankfully, narrowing a home search enables you to speed up the process of going from homebuyer to homeowner.
Ultimately, a refined home search allows you to focus exclusively on residences in your preferred cities and towns. This will make it simple for you to find houses that fall within your price range, set up home showings to view these residences and proceed accordingly.
It also may be beneficial to craft a list of home must-haves and wants before you conduct a house search. With homebuying criteria at your disposal, you can further accelerate the homebuying journey.
2. You can act quickly to acquire your dream house.
As a homebuyer, you must be ready to pounce at the opportunity to purchase your dream house. Because if you hesitate during the homebuying journey, you may miss out on the chance to buy your ideal residence.
If you narrow your home search, you may be better equipped than other homebuyers to act quickly to submit an offer to purchase a great house at an affordable price. And if your offer to purchase is accepted, you then can move one step closer to acquiring your dream home.
3. You can avoid wasting time and resources.
When it comes to finding a home, it generally is a good idea to plan ahead as much as possible. That way, you can avoid the risk of wasting time and resources throughout the homebuying journey.
With a refined home search, you can increase the likelihood of maximizing your time and resources. A refined home search ensures you can focus solely on residences that you are sure to enjoy and avoid houses that are unlikely to match your expectations. Then, you can find your ideal home and transform your homeownership dream into a reality.
As you get ready to start a house search, you may want to collaborate with a real estate agent. By hiring a real estate agent, you can receive plenty of support as you evaluate residences.
A real estate agent understands what it takes to find a house in any city or town. He or she will learn about you and your homebuying goals and offer personalized home search tips. Plus, a real estate agent will set up home showings and keep you up to date about open house events. Perhaps most important, a real estate agent will respond to your homebuying concerns and questions and ensure you can make informed decisions at each stage of the homebuying journey.
Take the guesswork out of finding the right house at the right price – hire a real estate agent, and you can receive expert assistance as you search for your ideal residence.
Do you own a California luxury house that you'd like to sell? If so, you're in luck, as the demand for California luxury residences continues to increase.
Ultimately, selling a Golden State luxury residence should be quick and simple. Yet many pitfalls can slow down home sellers or prevent them from maximizing the value of their residences.
When it comes to selling a California luxury house, it pays to be diligent. Fortunately, we're here to teach you about the Golden State real estate market and ensure you can get the best possible results throughout the home selling journey.
Now, let's take a look at three questions that every California luxury home seller needs to consider before listing a residence.
1. Why am I planning to sell my house?
Think about why you're selling your luxury residence. By doing so, you can map out your short- and long-term goals and tailor the home selling process to achieve your aspirations.
For instance, if you own a luxury house in Los Angeles but would prefer to live in the Bay Area, you may want to start looking at houses in and around San Francisco. Furthermore, Los Angeles and San Francisco are located about 380 miles apart, which means you eventually may need to hire a moving company to help you transport your belongings to your new address.
On the other hand, if you want to sell your Beverly Hills luxury residence to optimize your earnings, you may want to be patient. That way, you can allocate the necessary time and resources to upgrade your house's interior and exterior. With these home upgrades, you can boost the likelihood of generating substantial interest in your residence as soon as it becomes available.
2. How should I price my house?
California's real estate market fluctuates constantly. Thus, the price that you initially paid for your luxury home in Sacramento, San Diego or elsewhere is unlikely to match the current value of your residence.
Before you list your California luxury house, you may want to hire a property appraiser. This appraiser will assess your luxury residence both inside and out – along with the prices of similar houses in your area – and provide a property valuation. Then, you can understand the true value of your luxury home and price it accordingly.
3. Should I hire a real estate agent?
California real estate agents are readily available and are happy to help you take the guesswork out of selling your luxury house.
A Golden State real estate agent will learn about your home selling goals and help you plan a successful home selling journey. Therefore, if your goal is to sell your Santa Barbara luxury residence as quickly as possible, your real estate agent can help you do just that. Or, if you want to sell your Santa Monica luxury home so that you can move to a bigger and better home in the same city, your real estate agent can provide immediate assistance.
Streamline the process of selling your California luxury house – consider the aforementioned questions, and you can improve your chances of a fast, profitable home sale.
Price Change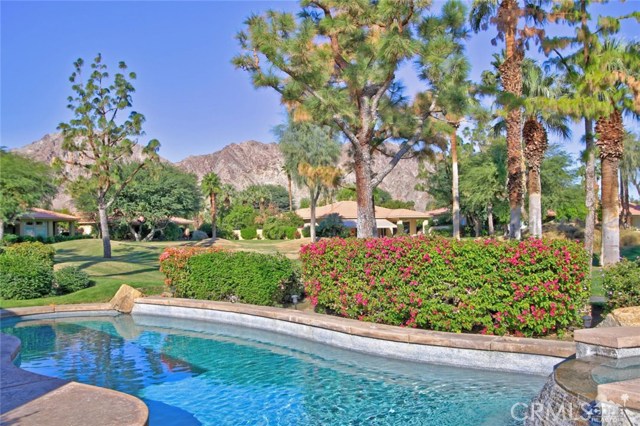 This Ryder one sits on a over sized lot 13932 sf. Sensational Mountain and Gold Course Views! This home is used only 2 months a year. Owner lives in Austria. Original Owner. Everything you see in this home stays, including Car and Golf Cart. This is a rare opportunity for one of the Very Premier Membership to be Sold with Property. Best Values at PGA West! Submit all Offers!
Shopping for a new home is difficult and time-consuming. With all of the homes listed for sale, it's tempting to want to visit all of them. However, if you're juggling house-hunting with your work and personal life, then you likely won't have time to set aside many hours to visit several homes.
 This is where you can use technology to your advantage. With free, modern tools online you can find out plenty about a house and the neighborhood it's in without ever having to go and visit it. Better yet, you can do so in just a few minutes right from home.
 In this article, we're going to teach you how to become a real estate investigator from the comfort of your own couch, helping you save time while hunting for the perfect home for you. 
Know what you're looking for
While it's okay to browse homes for pleasure, when it comes to getting serious about buying a home you'll want to keep your search as specific as possible. Think about what you or your family need in a house and neighborhood, rather than focusing on idealized versions of those things.
A good way to do this is to sit down and make a list of your budget and the five most important things you're looking for in a home. These could be things like distance to work, being in a certain school district, or having a certain number of bedrooms. Once you have these details in mind you can begin your search.
Search tools
There are a number of search tools for locating homes near you. The key to searching, however, isn't the tool you use but how you search. Refer to your list for things like room numbers, square footage, and location.
If you don't come up with as many hits as you'd like, try setting up email or text alerts so you can be made aware of the new results for your area.
Once you have a list of about ten properties, you're ready to start researching them further to see which sellers you want to contact to view the home.
Researching a potential home
Many people are surprised at the number of things you can learn about a home just from a Google search. However, Google will be an indispensable tool in your search for the perfect home.
Let's start our search on Google Maps. Type in the address for the house you're researching and see if there are any photos of the home that aren't on the listing page. Next, enter the satellite view of the home to get an idea of the layout of the home and property.
While you're in Google Maps, it's a good idea to browse the local area for businesses, hospitals, schools, parks, and other services that might affect your decision. Then, set a driving route between the house and your place of work to find out how long it would take you to get to work if you moved there.
Once you're done in Google Maps, head back to the Google search page and browse the results for the address. This could show you information on previous owners, prices, and crime statistics. All of this will be useful information in your search.
Repeat this search method for the rest of your homes on your list and you'll be narrowing down potential homes to visit in no time.
If you plan to buy a house and want to achieve the optimal results, you should perform a home inspection. In fact, there are many reasons why you should allocate significant time and resources to conduct an in-depth house inspection, and these include:
1. You can gain unprecedented insights into a home's condition.
Although you might have fallen in love with a house when you first saw it, a home inspection may make you rethink your decision to purchase a residence. To better understand why this may be the case, let's consider an example.
If you conduct a home inspection and discover a wide range of problems with a house, you have a tough choice to make. In this scenario, you can continue with a home purchase as planned. Or, you may be able to make a viable argument that a seller should perform assorted house repairs or reduce his or her sale price based on the inspection results.
Ultimately, a home inspection provides you with insights that you may struggle to gain anywhere else. And if you perform an extensive home inspection, you may reap the benefits of this evaluation for years to come.
2. You can avoid the risk of paying too much to acquire your ideal residence.
As a homebuyer, it is important to do everything possible to get the best price on a house. But even if you conduct real estate market research, you risk spending too much on a house if you ignore a home inspection.
With a house inspection, you can learn about various home problems, along with the costs associated with such issues. Then, you can use this information to determine whether your initial offer is sufficient, or whether you should request a reduced home price based on a residence's condition.
3. You can limit the possibility of costly home repairs.
Thanks to a home inspection, you can identify home issues that otherwise may lead to costly repairs down the line. You then can use this information to decide whether you can complete myriad home repairs on your own, or whether professional support is needed to perform house improvements. And if you are overwhelmed by the costs associated with many potential home repairs, you can always walk away from a home sale at this time.
Clearly, there are many reasons to perform a home inspection before you finalize a house purchase. If you hire an expert real estate agent, you can receive plenty of support as you prepare for a home inspection too.
A real estate agent is happy to put you in touch with the top home inspectors in your area. Plus, a real estate agent will attend a home inspection with you and is ready to provide guidance throughout the evaluation. Perhaps best of all, a real estate agent can meet with you after a house inspection, go over the inspection results with you and help you make an informed decision about whether to proceed with a home purchase.